Tapco SKS Magazine - MagGrips Pre-Installed
MG-MAG6605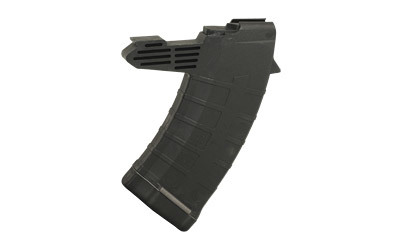 NOTE: Use Credit Card Payment Only During Checkout When Purchasing Magazines.
Description:
The Magazine comes with MagGrips Pre-Installed for you. (Image is of magazine before install)

This product is NOT sold/shipped in the following locations: CA, CO, HI, MA, NY, NJ, MD, Chicago, IL, Franklin Park, IL, Oak Park, IL, Riverdale, IL, Aurora, IL, South Bend, IN. Check your local laws in your state as you are responsible for knowing your particular laws relating to hi cap magazines.

UPC:751348006666
UPC Flat Dark Earth:751348003023
Color
Black (0) Flat Dark Earth (0)