Tapco AK-47 Magazine - MagGrips Pre-Installed
MG-MAG0631-BLK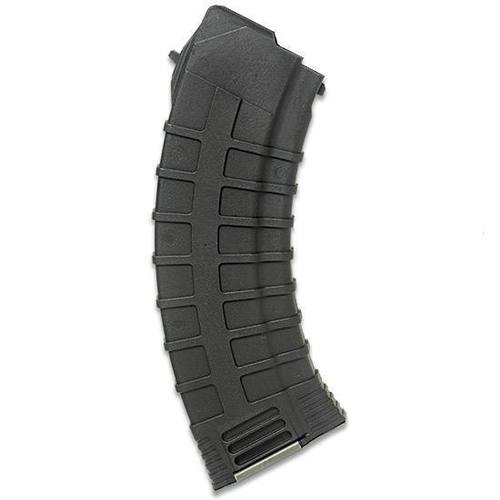 NOTE: Use Credit Card Payment Only During Checkout When Purchasing Magazines.
Description:
The Magazine comes with MagGrips Pre-Installed for you. (Image is of magazine before install)
The best two words to describe our AK 30rd magazine: "rugged" and "reliable." The reinforced composite material prevents corrosion while the heavy duty spring and anti-tilt follower ensure that every round will feed perfectly. Fits in the AK-47 using 7.62 x 39mm ammunition. When your Kalashnikov is thirsting for a magazine that can handle a beating, no questions asked, the INTRAFUSE® 30rd AK Magazine is the only logical choice. Not to mention that this magazine counts as 3 U.S. 922r compliant parts.
Holds 30 rounds of 7.62 x 39mm ammunition
Designed for use in the AK-47
Anti-Tilt Follower
Double Stack
Heavy Duty Spring
Body Constructed of Reinforced Composite
Will not work in a Saiga without modification to the rifle
Counts as 3 U.S. 922r compliant parts (body, follower, floorplate)
This product is NOT sold/shipped in the following locations: CA, CO, HI, MA, NY, NJ, MD, Chicago, IL, Franklin Park, IL, Oak Park, IL, Riverdale, IL, Aurora, IL, South Bend, IN. Check your local laws in your state as you are responsible for knowing your particular laws relating to hi cap magazines.
Color
Black (0) Flat Dark Earth (0) Orange (0)