Phase 5 Tactical - Revolving Sling Attachment Solution
MG-REVO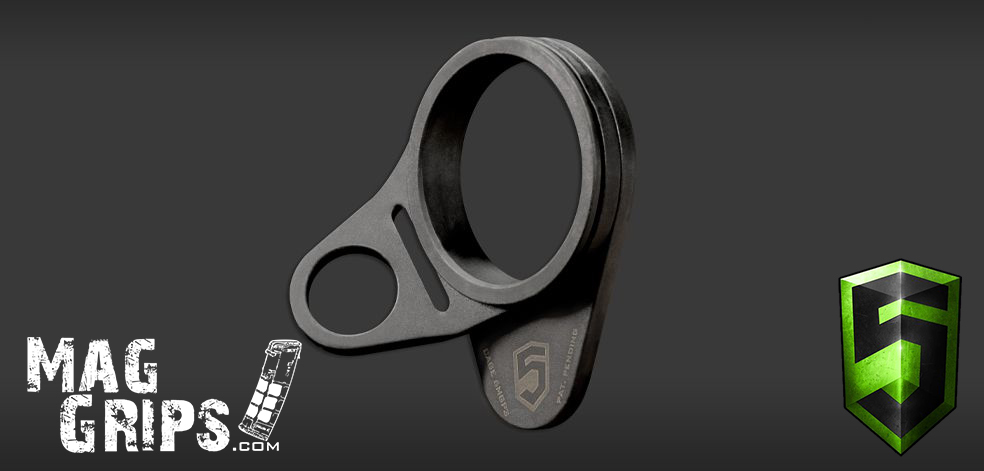 Our Tactical Revolving Sling Attachment Solution (REVO-SAS) is an ambidextrous rear sling attachment solution that moves from left to right freely, smoothly and quietly. The REVO also has patent pending technology developed to internally limit the amount of rotation and eliminates external obstruction issues completely. The REVO-SAS™ is machined from billet steel for maximum strength and durability.
PATENT-PENDING CONSTRUCTION TECHNOLOGY
Unique design maximizes smooth, quiet left-to-right action and internally limits rotation.
PHASE 5™ CUSTOM-MACHINED PROPRIETARY CASTLE NUT INCLUDED
Hardware allows sling attachment to fit Mil-Spec buffer tubes.
Billet steel construction - Rugged material allows for maximum strength and durability
Mil-Spec phosphate finish - Ensures aesthetic uniformity, and stays true to military standards of material coating