Phase 5 Tactical - Battle Latch Charging Handle Assembly
MG-BL/CHA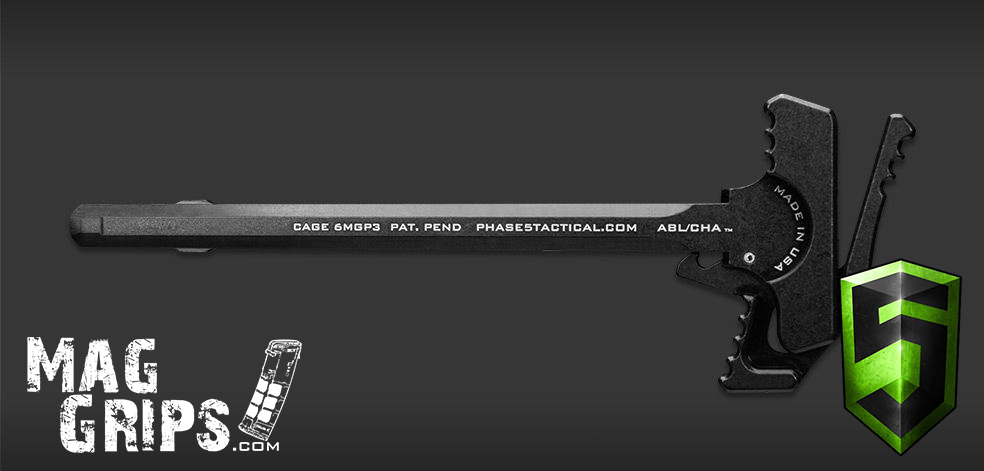 Our Battle Latch/Charging Handle Assembly incorporates an upgraded .1875mm stainless coiled spring pin and increased sidewall thickness to provide exceptional performance under repeated abuse. Broad contact points assure a reliable grip no matter the situation.
BROAD CONTACT POINTS
Oversized grips on the right side of the handle and on the battle latch allow for both traditional and tactical weapon manipulation.
UPGRADED STAINLESS STEEL COILED SPRING
By upgrading the spring's diameter to .1875mm diameter, we've given it more reliability, uniform strength and equal stress distribution.
INCREASED SIDEWALL THICKNESS
A more rugged construction along the walls of the slide adds durability during extended or extreme use.