Mag Storage Solutions Pistol Mag Holder
MG-MSSPMH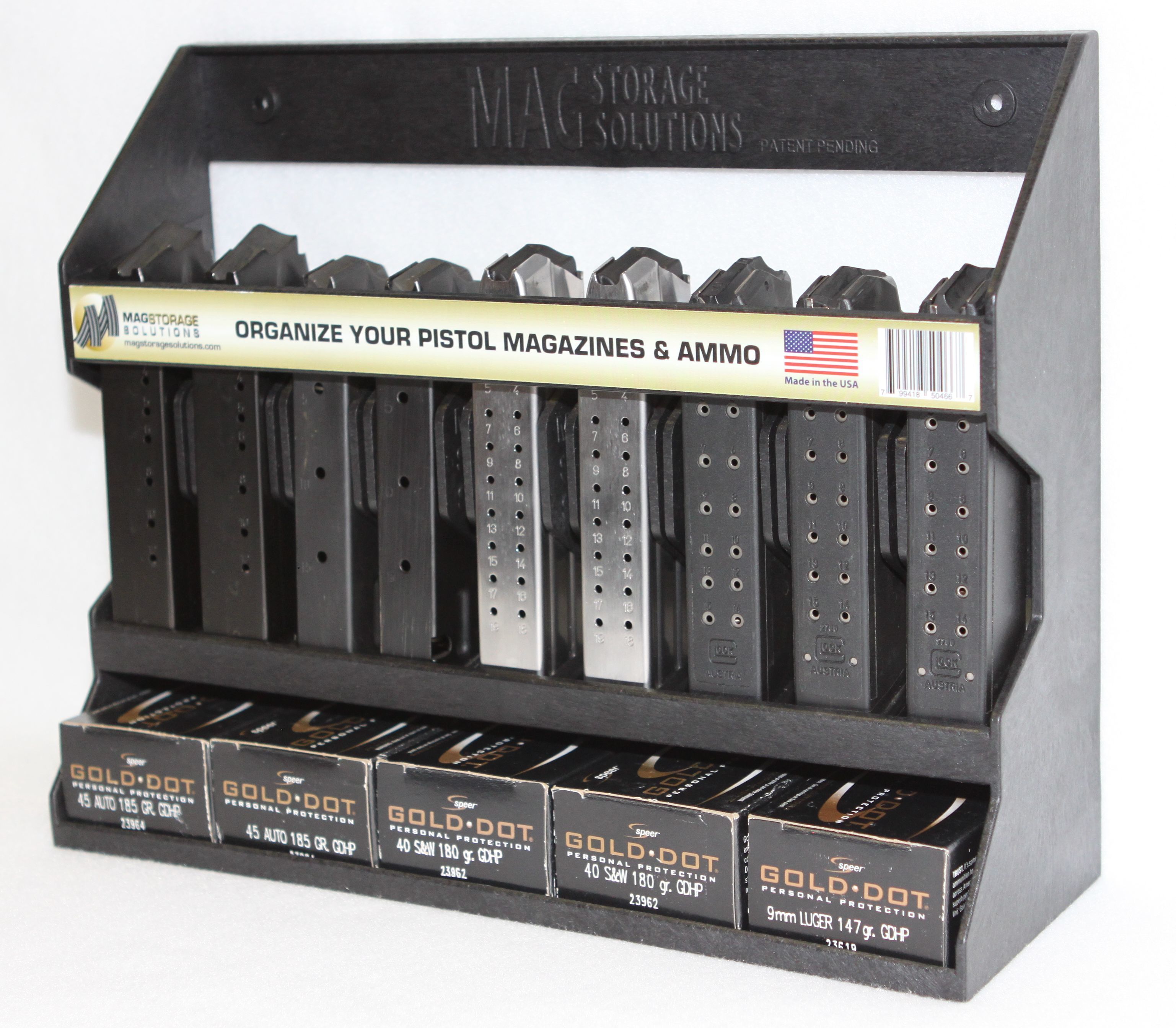 Description:
The MSS rack provides a universal storage solution for pistol magazines. This rack can be mounted inside your gun safe, weapons room, or any area where you store and organize your magazines. Magazines snap easily in/out and remain firmly in place. Our mag holder is Made in the USA and is compatible with any pistol mags. Stop searching your drawers, cabinets and range bags for your mags!
Features:
100% Made in the U.S.A.
Store and Organize Pistol Magazines and Ammo
Consumer Adjustable Dividers with 60 adjustment slots
Will accommodate loaded/unloaded mags, polymer or steel, single or double-stack
Magazine round count indicator windows are visible
Ideal for standard pistol magazines .22cal thru .45 cal.
Same height and depth as our AR-15 Mag Holder
Be safe and responsible by organizing your mags in one location
What's Included:
(1) Mag Storage Solutions Pistol Mag Holder.
UPC:799418504667
Brand:
Mag Storage Solutions